Leading the High-Energy Culture: What the Best CEOs Do to Create an Atmosphere Where Employees Flourish
by David Casullo
David's book, published by McGraw-Hill, has made lists for Leadership training, Workplace Culture, and HR Management and is available on Amazon.com.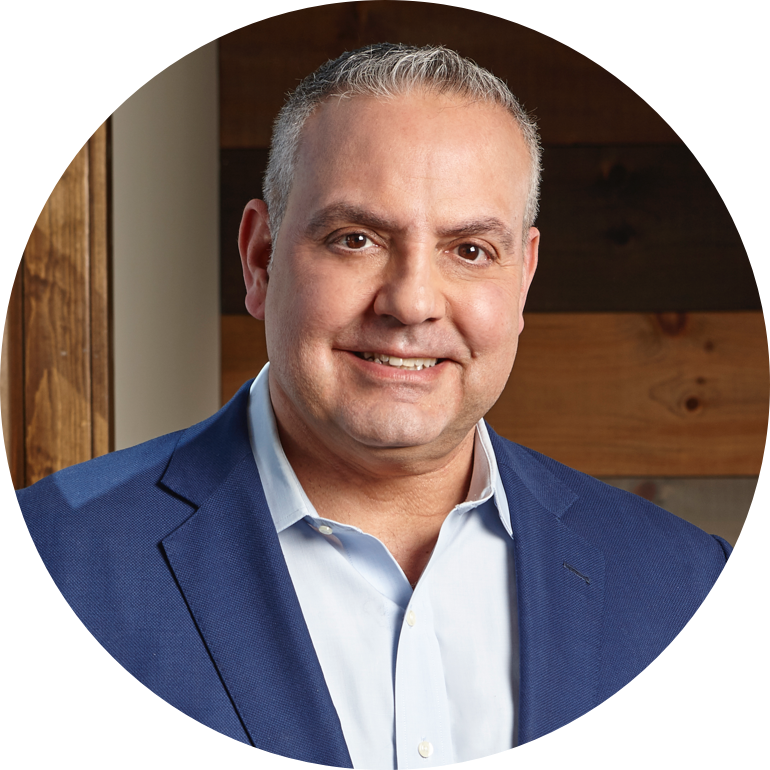 "Energy emanates from 
one extraordinary leader and resonates through other leaders, permeating the entire organization
Be that leader."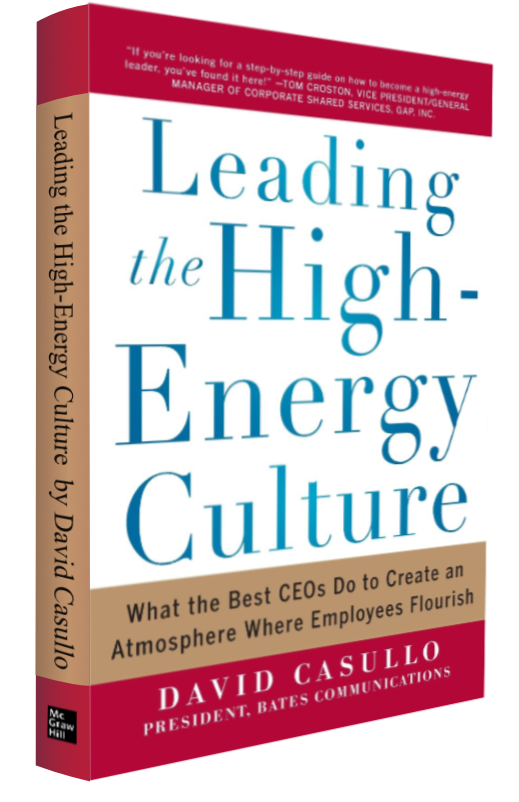 Leading the High-Energy Culture Book Reviews

"One of the things Dave brought up that first day we met was his dream. Landlords always ask what prospective tenants do for a living, and Dave informed us he was President of Bates Communication, coaching CEO's and other high-level leaders. He then went on to say his dream down the road is to build a retreat center on land in upstate New York that he is developing. He wants to share what he's learned about leadership with people from all walks of life. […] I heartily endorse this book."
—Amazon Reviewer
Excellent book! Interesting, extremely well-written. Requires active participation – could be the model text for functional education reform (I'm a recently retired teacher who suffered through the misguided common-core assault on teaching). Every aspiring leader in business, education, and government should have to read and demonstrate a sincere willingness to implement the book's perspectives in their leadership practices.
—Amazon Reviewer
"Jack Welch identified 'energy' as one of the critical characteristics he looked for ineffective leaders but never talked about how they develop it. David Casullo's book provides the road map for how to harness your own energy while energizing those around you. Every leader can increase their effectiveness by implementing the ideas he presents."
–Patrick M. Wright, William J. Conaty GE Professor of Strategic Human Resources in the ILR School (Industrial and Labor Relations), Cornell University
"Whether its business, sports, or even parenting, successful leaders share one thing in common–high energy! David is right; it can be developed. I find it unique for someone to identify the truly key elements of leadership. David has done this in a way that fosters success in these endeavors as well as those of family, church, and community."
—Pat Williams, Senior Vice President, Orlando Magic, and author of Leadership Excellence
"If you're looking for a step-by-step guide on how to become a high-energy leader, you've found it here!"
—Tom Croston, Vice President/General Manager of Corporate Shared Services, Gap, Inc.

David's Goal for Leading the High-Energy Culture

My goal for writing Leading the High Energy Culture: What the Best CEO's Do to Create an Atmosphere Where Employees Flourish was to share the methodology we uncovered at the Raymour & Flanigan Leadership Development Institute helping to grow the company from $250 Million in sales to over $1 Billion. We found that everyone has within them the power to be an influential leader IF you first seek and find clarity about what matters personally, professionally and aspirationally. This book and the workbook we have created based on the book will unlock the secret to lightening in a bottle for you and your culture.

Get to Work! Leading the High-Energy Culture Companion Workbook


Author Spotlight: David Casullo

David Casullo's passion is to develop leaders who have the courage and capability to change the world. He is the CEO and co-founder of Daneli Partners, LLC a leadership consulting firm dedicated to leader coaching, custom workshops, and seminars.
David has spent decades developing leaders by tapping into their unique, authentic qualities. His methods ensure that leaders clarify their personal values and recommit to behaving consistently with them. He has a proven process to clarify personal and organizational values, to behave them and communicate them effectively to drive growth and bottom line results.
For ten years his leadership helped Raymour & Flanigan become a billion dollar retail giant, the largest furniture retailer in the Northeast, and one of the fastest growing in the US – with nearly 100 store locations in seven Northeastern states and 4,300 associates company-wide. Always having worked for tightly privately held companies, David is keenly aware of the leadership challenges uniquely present in a privately held organization.
David has also founded and co-founded several successful entrepreneurial ventures including Rock City Development, LLC dedicated to commercial and residential real estate development with the mission to help revitalize communities in Upstate NY.
David earned his Bachelor degree in Math and Computer Science from Hamilton College in Clinton, NY and an MBA from RPI in Troy, New York. He married his high school sweetheart and has three wonderful children.